Who is your competition?
Who is your direct competition? And your indirect competition too?
These pieces of information require much more than a brainstorming session. And your typical buyer persona will not provide the answers you seek.
If we are being honest, the web is becoming increasingly saturated, which means more sites, more content and more competitors for you to contend with.
Standing out from the crowd can feel like a constant uphill battle, but sometimes, to beat your competition you have to closely monitor what they are doing to determine how you can use similar methods to your benefit.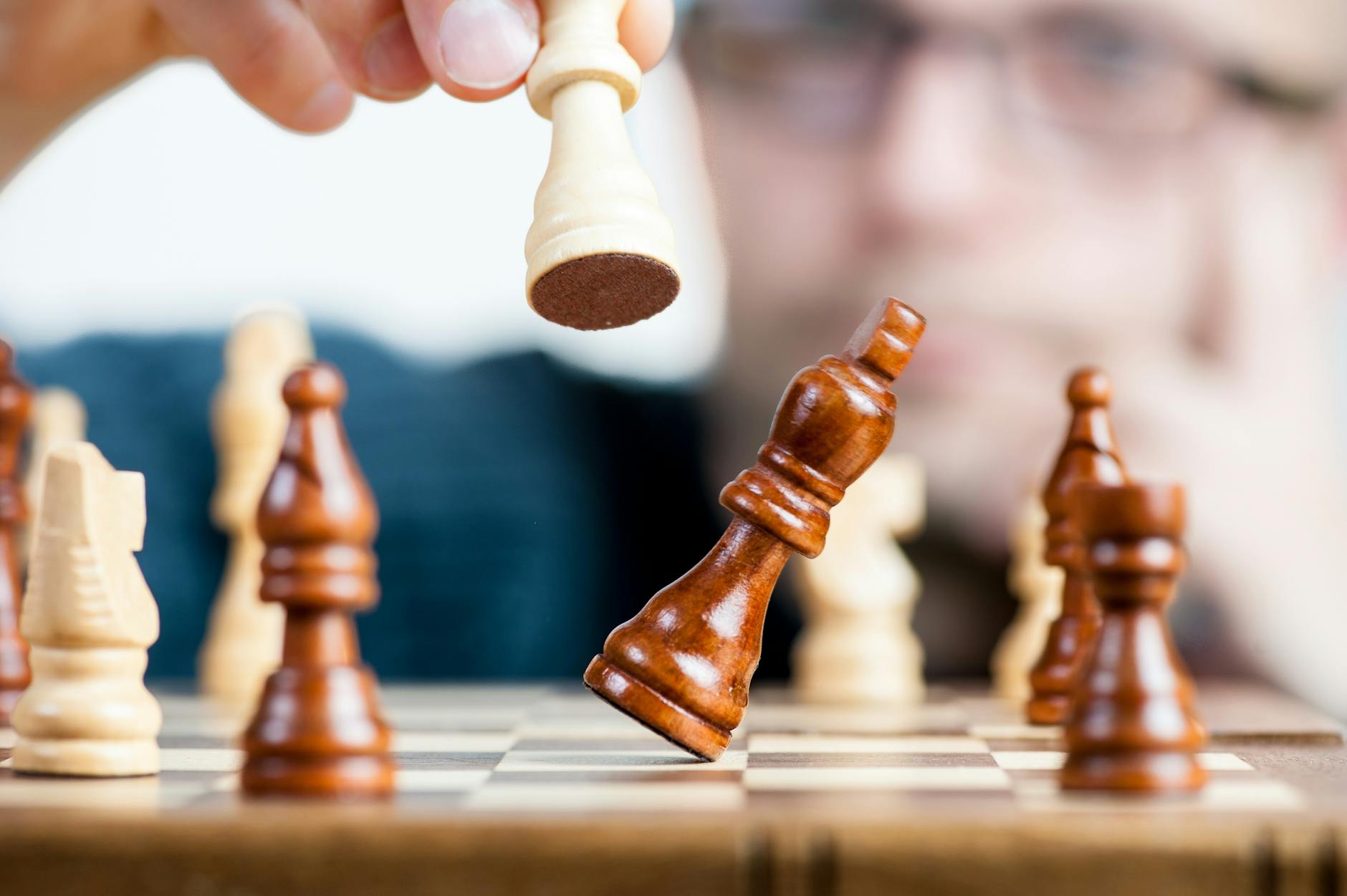 While we completely think it is a waste of resources to copy their strategies, you should make it your business to know exactly what their strategies are, which of the strategies are working, which aren't and how they can be improved by you.
Doing this gives you a clear view of the areas and channels they are neglecting.
If for instance, you were competing against a content marketing expert such that they dominate the search results for all keywords you could think to rank for, they already have thousands of backlinks from high-authority sites while you are yet to set up your blog.
Going head to head with that competitor may not be the best option for you.
Dedicate time to identify the strategies they are neglecting, or find out ways to improve their already successful strategies. Then use those to develop your own dynamic strategy.
Follow the steps below to find out who your competitors are, and figure out which of their techniques can work for you.
Identify your competitors and the audience they serve
Of course, you already have a list of businesses you think you are in competition with, they offer almost an identical product or service to you —-these are your direct competitors.
But who are your indirect or perceived customers?
Indirect: The competitors in this category offer similar products and compete for the same customers. They also sell goods outside of your niche as well.
For example, a supermarket and a bread bakery are indirect competitors. Supermarkets sell numerous pastry products – including bread – alongside meat pies, sausage rolls and beverages, which your bread bakery does not sell.
Carrying out keyword analysis will help reveal your indirect competitors, giving you a factual image of who your indirect competitors are.
Perceived, or "replacement," competitors are the hardest to identify. They may not sell a similar product to you or belong to the same industry, but they compete for the same time and energy a customer might reserve to enjoy your product.
You can use Alexa to figure out the audience your biggest competitors are serving. You can sign up for a free trial for 14 days here just to use for this exercise. You may find it very useful later one.
Step 1: Click on the dashboard as shown below:
Step 2: Expand the competitive analysis tab by your left and click on "Site Keywords"
Step 3: Enter the sites of your biggest competitors. In this instance, we'll assume we are going against hotels.ng
Once this is done, you are shown a list of keywords they rank for. Click on "site overview" as shown in the screenshot above. This will give you the global rank that the website has. This is out of all the websites in the world and specifically the rank in Nigeria.
You should also pay attention to the audience geography to see who is most interested in this website. Which in this case is Nigeria, United States, India and  South Africa.
You'll also see that they have a bounce rate of 60.40% which is pretty good and will be hard to beat.
Daily time on site is 5:11 which is quite excellent. Most people will only stay for a few seconds on the average for most sites. There all kinds of super useful data which you can get into that will also help with this exercise.
This is a really good place to start if you are still looking to define who your audience is. Take a look at your competitors/who you aspire to be like and carry out in-depth research on who their audience is.
Evaluate their onsite content
When you carry out an evaluation of your competitor's onsite content, you basically want to scan their site to locate the most shared pages. The content that people engage with the most.
A great tool for this is SEMrush.
With this, you can find their best-performing pieces of content and figure out which topics and content types might work for you too.
Analyze their technical SEO
As tedious as this might sound, the rewards are extremely beneficial.
Analyzing your competitors' technical SEO will help you locate techniques you are missing. The basics are quite easy:
Are their titles properly tagged?
What keywords are they using? What is the frequency? Which are the best performing?
How do they keep readers on site?
If you get answers to these, you can get into more advanced SEO. If your website is slower than your competitor's, or your code isn't as advanced, you might struggle to catch up.
Your best bet (if you have limited SEO knowledge) is to employ a technical SEO pro to review your competitors and locate opportunities that you could bring into your own strategy.
Review your competitor's backlinks
The most popular tool for this is Ahrefs. It is an SEO analysis tool which will provide you with keywords competitors are ranking for and where they are getting their backlinks.
Use it to find keyword and backlink opportunities, find out how competitors are promoting their content (guest posts, appearances on podcasts, etc.), and determine if there's an opportunity to do what they're doing—but better.
There are numerous benefits to studying your competitor's backlinks; namely, that you can pinpoint any new (and successful) campaigns they're running, as well as build a prospecting list of your own.
Ahrefs allows you to identify any sudden spikes in links pointing to your competitor's site. You can then drill down into these fluctuations to determine whether the growth correlates to a new campaign.
You can also make use of Majestic.com. It is especially great for checking backlinks.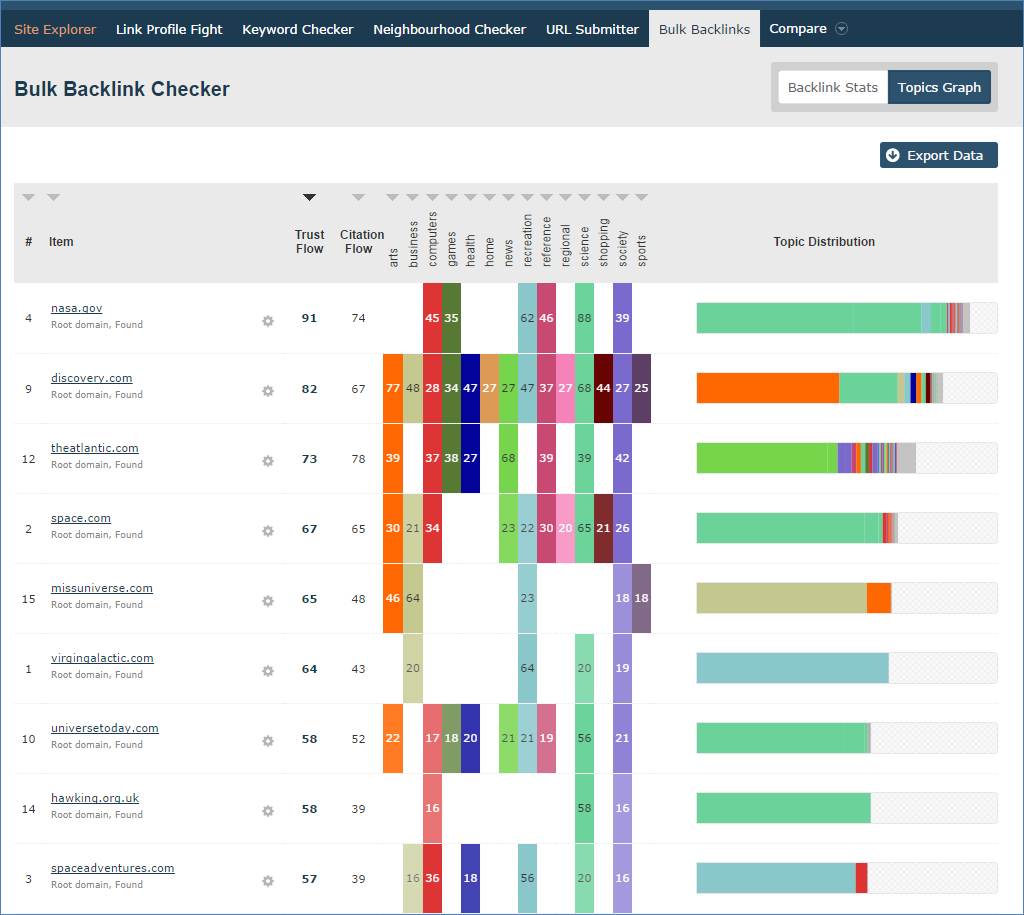 By reviewing case studies your competitors have published and used tools like the one above, you may find out that your competitor who is an expert at content marketing does not run AdWords ads.
With the right information, you can target the needs your competitors are not fulfilling for the same set of people.
Conclusion
Get all your research in one document and spend quality time just digesting them.
It's more effective when you split sections by competitor, then note your findings for each of them.
Add the strengths and weaknesses of your competitors for easy reference, and conclude the research with clear bullet points of your next steps.
Even better, prioritize the steps, and add dates to encourage you to action your findings.
Original ideas are great for quick wins, but you need to regularly monitor the competition to ensure you're clued into what they're doing and guarantee you're not trailing behind.