Growth hacking continues to rise in popularity. It's like every entrepreneur out there is either doing it or paying someone to do it.
It is a fairly simple concept: it's the idea that every strategy, idea, project, or tactic you develop and implement at your business should be centered around one thing – driving growth. Which makes sense; growth ultimately equates to one thing: boosting profits.
Although growth hacking used to be something reserved for product teams and savvy marketers, it's rapidly being adopted and used by other types of businesses, such as small brick-and-mortar shops, big corporations, and, you guessed it, e-commerce businesses.
As a new e-commerce store, growth hacking is your one-way ticket to profitability. Because let's face it, there are a hundred e-commerce stores springing up every day. And if you're going to break through the noise and build a customer base for yourself, growth hacking is for you.
The whole point of growth hacking is to develop and run lean tests, campaigns, and programs that can help you better identify viable strategies, channels, and focus areas that you can use to scale your business.
Here are 10 growth hacking tips for new e-commerce stores:
1. Guest Post on Relevant Sites
Blogging on your own website is a great way to build and nurture relationships with potential customers, but in order to drive more traffic and connect with more people who would be interested in buying your products, you need to reach new audiences and attract new customers. One of the best ways to do it is by offering to guest post on another blog that you know has a similar audience as your own.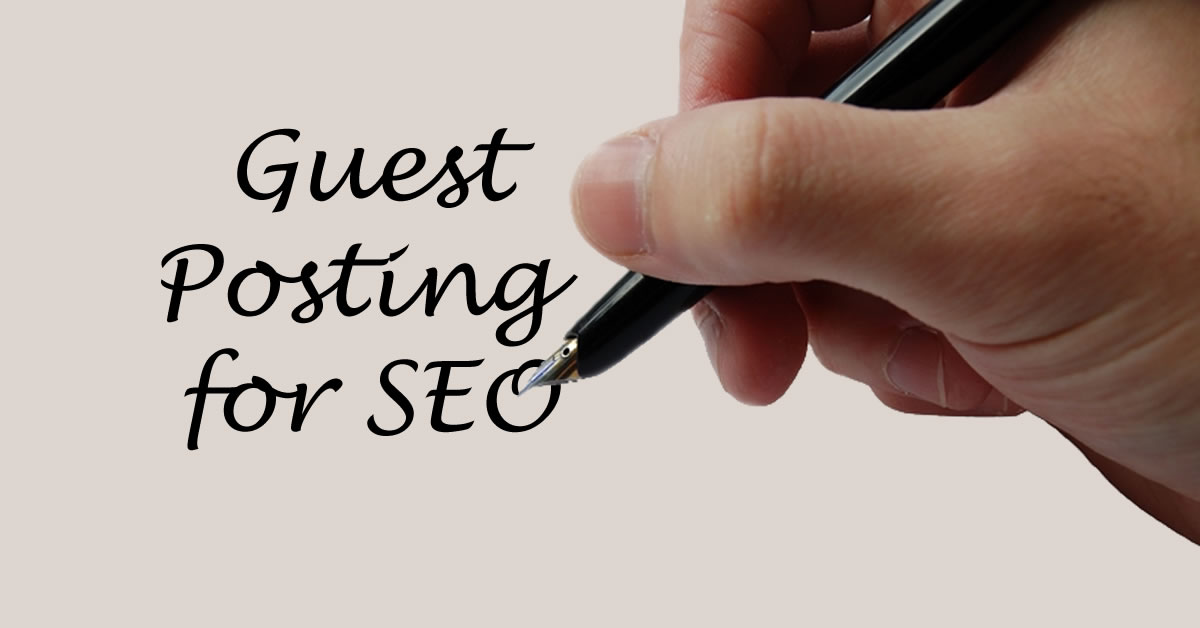 Make a list of potential blogs that you would be interested in guest posting on. The blogs you choose should relate to or align with your product and business in some way.
Reach out to the managers of a few of the blogs and see if you can secure a guest post. Don't make your blog post promotional. Just offer value, and the rest will work itself out.
Make sure to link back to your blogs and website in your guest post, and set up tracking so you can identify whether the people who came to your site from the guest post ended up converting.
2. A/B Test Your Product Page
Running A/B tests is probably one of the more common growth hacks that companies use to drive more conversions on their website. In e-commerce, you can test all sorts of things in order to drive sales.
For this tactic, you'll want to focus on your product pages specifically. What you're trying to do is make small changes to the look and feel of your page in order to influence more sales.
To run A/B tests on your product pages, you can use tools like Optimizely or VWO. To drive more sales, try testing one of the following ideas:
Bigger product photos vs. smaller product photos
Include a trust badge vs. don't include a trust badge
Add limited supply information vs. don't include limited supply information
3. Order Confirmation Share Request
In e-commerce, your job isn't done once you make the initial sale. In fact, it's only just beginning. Once you get someone to convert and make a purchase on your website, it's up to you whether you want to use them as a viable tool to connect with more prospective customers or let them fade into memory.
One of the easiest ways to get your customers to spread the word about your business is by including a message on their order confirmation page or email that encourages them to share the news about their purchase on Facebook or Twitter.
One of the easiest and most inexpensive ways to do this is by using a tool like Click to Tweet to build a pre-written message that new customers can share with their followers. An example of a message might look something like this:
I just bought my brand new kicks from @Superstores! Can't wait to have it delivered. Get yours! [link to shop]
If you want to go the extra mile, build a custom landing page specifically for this campaign—include a special offer on the landing page and link to it in the pre-written Twitter update you ask your new customer to share.
4. Ask for real world Social Engagement
Another great way to spark social engagement and spread the word about your business is to include an actual printed card in the order package that you fulfill and send to your customers.
If your customers are excited at the moment when they order from your shop, they're even more excited when the package they've been waiting for arrives at their doorstep! It's the perfect moment to encourage them to snap a photo and tag your business on Facebook or Twitter.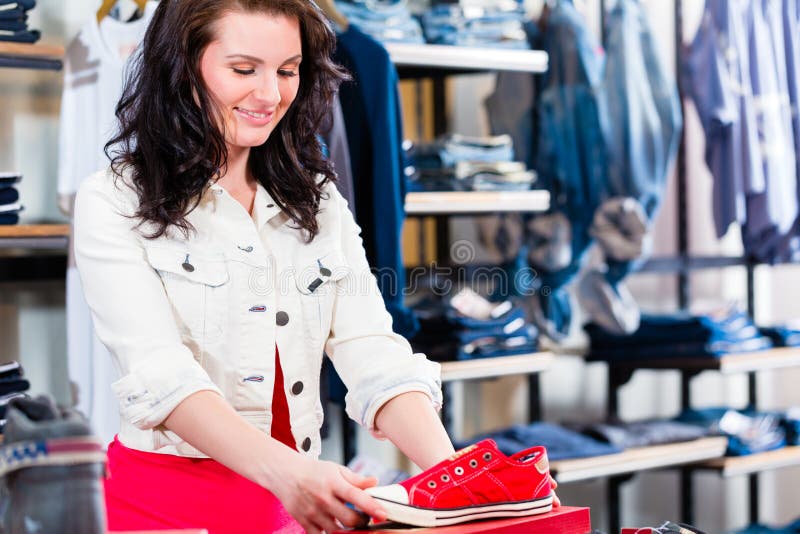 Design a creative flyer to include in your shipment packages. If you want to go above and beyond with this one, tell your customers that they will be rewarded with a coupon or free gift for sharing their social media update.
Remember: the goal here is to help your customers become your salespeople. If customers do share social media updates mentioning your company, make sure to respond to them authentically—your future customers are watching!
5. Use Personalized Homepages
This requires a bit more work on the development/integration side of things, but the rewards can be massive. Here's the idea: you customize the look and feel of your homepage for returning visitors. The goal here is to present potential customers with a personalized landing page that caters to them as an individual.
For example, if you know they looked at a particular product but did not buy that product, you could customize their experience the next time they land on your website to specifically promote or remind them about the product they were the last reviewing in your shop.
The best way to get started with this tactic is to decide what you want to personalize on your e-commerce website. Once you've educated yourself a bit more on website personalization, decide what you want to focus on for your own site. Then use a tool like Evergage or Bunting to build out your personalization campaigns.
6. Try Referral Programs
I don't know any e-commerce store that doesn't have a referral program. That's because it works. One of the best and easiest ways to drive customer growth and sales at your e-commerce business is by launching a referral program that rewards customers for sending new business your way.
In addition to being a great tactic for connecting with new prospective customers, it's also a great way to get your current customers to buy again using the rewards they receive from referring people to you.
7. Create  Product Bundles
This tactic focuses on encouraging customers to purchase related products or bundle multiple items from your store that pair well together. In the e-commerce world, these are also known as Add-Ons, Cross-Sells, and Up-Sells.
8. Use Urgency
Another great way to drive prospective customers to finish through to the end of the buying cycle is by adding urgency statements to your product pages. Urgency statements could relate to the amount of inventory remaining for a particular product, the time left on a specific deal that you're running, or temporary free shipping.
To launch a lean version of this tactic, you can use Optimizely to change the wording that displays on your product pages, in your emails, or within social media updates on Facebook and Twitter. Examples of urgency keywords you can use include: Hurry, Act now, Time is running out, Limited supply, Deadline, Today only, Ends soon, etc.
9. Content Upgrade Offers
If you blog regularly on your e-commerce site, you can drive more sales and nurture more relationships by adding content upgrade offers within your blog posts. Content upgrade offers are additional value resources (like an ebook) that you can offer readers in exchange for their email address.
The goal here is to capture email addresses of prospective customers so that you can add them to your email campaigns, nurture them, and eventually convert them into customers. The content upgrade offers only work if you are actually willing to take the time to position yourself as a valuable resource to your customers (as opposed to positioning yourself as simply a business that sells products).
The easiest way to get started is to find your most popular blog post, and repurpose it into a short ebook, checklist, or worksheet. You can build your resource using your internal designer, a freelancer, or a full-service shop. In addition to building your content upgrade offer, you'll also need to build the email drip campaign that will leave behind your offer. The first email in the drip series should contain a link to the resource the person intended to download. The following emails in the series (plan on sending 2-3 more spread out over a few weeks), can include additional value content and occasional hard-sell statements and promotions relating to your products.
10. Seasonal Campaigns
Seasonality is a big opportunity for e-commerce businesses. Holidays like Christmas and Black Friday can be gold mines, so it's important to be prepared to take advantage of the opportunities these seasons bring to your business.
To launch a seasonal campaign that drives more customers and sales, you'll want to kick things off by thinking about the types of deals and offers you can present to your audience. Next, you'll want to prepare your marketing materials—Facebook ads, new graphics for your homepage and product pages, email copy and graphics, social media updates, and anything else you think you'll need.
Finally, you'll want to put together a clear timeline for launching and managing your seasonal campaign. Give yourself at least 5 weeks of prep time leading up to the holiday or season you'd like to leverage in order to fuel growth and sales at your business.